HAVANERAS
THE Havaneras happens on the on or by the beach of the Port of Soller over three days around a designated weekend in September each year. Upwards of 10,000 people gather on the beach for these very special dates of music in the Port of Soller calendar.
---
Havaneras Is known as the 'Fishermans lament' as it originates in the exile of fishermen and others from the Catalan regions of Spain to Cuba. It is widely sung in the resorts of the Costa Brava and in Mallorca. The Port of Soller hosts a weekend each year in September devoted to the music of the Haveneras.
Havaneras have their origin in Cuba from where they were exported to the Costa Brava and Mallorca in the 19th century by Catalan sailors and emigrants who came back home.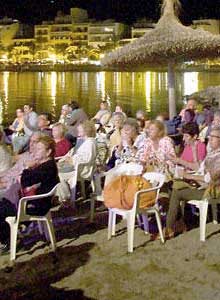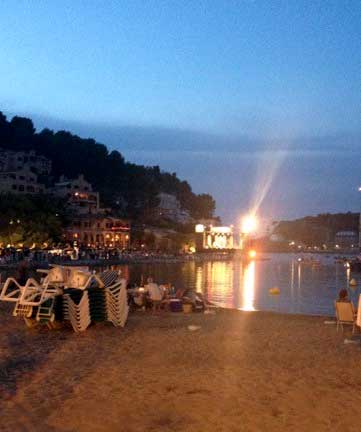 In Havana, the capital of Cuba the first Habaneras appeared around 1825 and were called "Danzas Havaneras". The Tango was the dance that came from this era of music. In 1842 the first habanera, "El amor en el baile" was published as a score.
Amics dels habaneres" and other groups in 1967 organized the first public Cantada on the beach in the Costa Brava and which has continued annually ever since. This event is today known all over Europe and thousands occupy the beach to listen to the habaneras.
The Port of Soller is working hard to be the place where the annual Mallorquin Havaneras event takes place. The Beach becomes the stage for the three day festival of music. The Soller Railway organise a reduced price train and tram ticket to bring many people from Palma and lay on extra trains to get them home again.
---
Sign up for the SollerWeb newsletter: