LIVING BLUE MALLORCA
Your friendly boutique property experts for Mallorca
The Living Blue team describe their Estate Agency as a 'boutique' experience. A warm welcome and comfort is guaranteed when you enter their offices. Living Blue was born out of the vast experience of owner Mandy Fletling. Her career in real estate was nurtured by a prestigious group in Santa Ponsa. She has spent half her life in Mallorca concentrating on the housing market.
The business started in Alaro followed by the Head Office in Santa Maria and now in the Soller Valley situated in the Port of Soller.
The multilingual staff in Soller means that everyone can communicate and understand the process. The first year in the Port brought a wonderful start with a major hotel sale and successful completions on many fine properties. The Soller clientele includes German, Swiss, English and other European buyers plus many from Australia and the USA. The success of Living Blue is largely grown on word of mouth so they do not know from one day to another which nationality they will be helping.
The Real Estate world is busy and competitive. The staff at Living Blue remain relaxed in their smart offices. They know that the key to success is being able to speak the language of the client and to have a full understanding of the house buying and selling process. The Living Blue team consists of 16 highly motivated international people. The languages of the team incude German, English, Spanish, Catalan, French and Swedish!
All of the Living Blue staff live right here in the mountains of Mallorca. Their families are growing here and the team are having the same experiences as the buyers of properties here. This means that a fund of information and problem solving already exists for clients to call upon. From this also exists a plethora of contacts for renovations, construction, cleaning and any other trade needed.
The Soller Valley excites them as it allows them to bring clients to a very different Mallorca. Renovations of properties are often needed to fulfil the clients dreams. They know they can introduce many to their dream properties whether it is an apartment which is easy to lock up and leave or a fine huge mansion which needs staff.
Living Blue exists to give their clients a great experience of the house buying and selling process in Mallorca. They look forward to meeting you…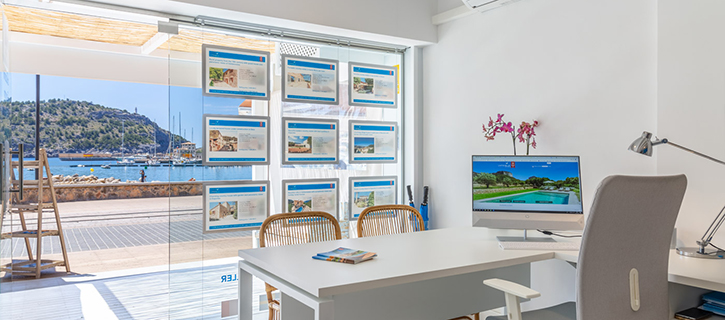 PROPERTY OF THE MONTH
TOWNHOUSE IN THE CENTRE OF SÓLLER TO REFORM
3 bed / 2 bath
425.000 € (click photo below)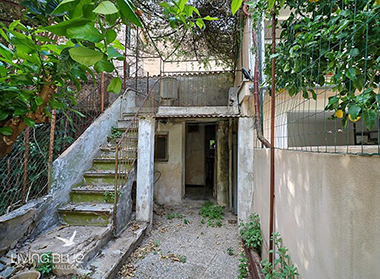 LOCATION
Paseo Es Través, 25, 07108 Puerto de Sóller



WE HAVE...
German, English, Spanish, Catalan, French and Swedish
Years of experience selling all over the Island
Friendly and personalised for every client
Boutique Estate Agency with attention to all the details
HOW
---
Sign up for the SollerWeb newsletter: