DO DE PIT
Is it a Bar? a Restaurant? a place for a relaxed drink with friends ? All of those things and more!
Those looking for local and authentic food, need look no further. Those looking for homemade tapas and all main dishes, need look no further. Those looking for a place to relax, enjoy the food, fine wines and the atmosphere of Soller, need look no further.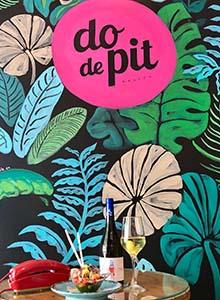 Victoria and her team welcome you, in the knowledge that they are good at what they do. They want you to have a great experience in Dodepit.
Dodepit starts the week on Tuesday at 12 noon till 10 pm (including the kitchen). From 10 pm to midnight the bar is open. Wednesday to Saturday open from 9 am for delicious breakfasts, through lunch and dinner till 10 pm (when kitchen closes), then the bar is open until midnight.
Dodepit is closed on Sunday and Monday.
Victoria is here in Soller sharing her love of food and hospitality. Many years in the business and a successful culinary world in Madrid, sees her here in Soller these days. The modern Spanish influence on the food is apparent for all to see and taste.
Dodepit is on the Placa de Americas in Soller. Minutes away from the main bus stop in town. A location landmark for so many and in the heart of Soller residential life. It is in the heart of town you will find this restaurant capturing the Soul of Soller.
A warm welcome awaits you in this local, Spanish Taverna…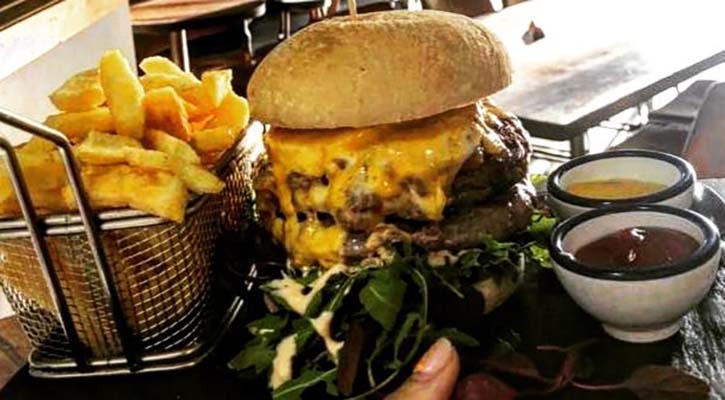 LOCATION
Placa de America - on the corner of Gran Via and Carrer Cetre by the roundabout


OPEN
Tuesday - 12:00 to midnight

Wednesday to Saturday - From 9:00 to midnight

Kitchen closes each day at 10pm
WE HAVE...
Great tapas, burgers and salads
Fabulous breakfasts
Vegan and vegetarian options
A lovely place to relax with friends over a beer.
HOW
---
Sign up for the SollerWeb newsletter: