CABOT IMMOBILIARIA - ESTATE AGENCY
Antonia Cabot is a well respected Estate Agent with offices very near the train station of Soller.
The name Cabot is associated with many businesses in the Soller Valley. An old established family proud to be Solleric and to pass on their enthusiasm for Soller to all who come to the Valley. In 1987 Cabot Inmobilaria opened its doors and this year celebrates 31 years of selling and renting to the many nationalities that want to live here.
Antonia is local and knows everyone. Her relationships with the sellers of the area and the bureaucracy found in the Town Hall is a key factor to her success. The testimonials from satisfied clients underline her position here as someone who solves problems and get things done.
Antonia's university days were spent studying law and her qualifications give her an expert view on the house buying and selling process. The law changes regularly and it is of great importance to be as up to date as possible on the changes in the law regarding house sales and rentals.
Inmobiliaria Cabot is open from Monday to Friday and will do house visits at weekends. Long term rentals are a speciality of this agency but they do not do short term or holiday lettings.
Antonia can offer the services of a discreet, dedicated professional in Real Estate. The company uses many internet portals to showcase their clients' properties. They work in the languages of Catalan, Spanish, French and English and seek to make their clients search for a home as easy as possible.
So many people arriving in Soller by train or tram pass the door of this very local estate agency. Antonia offers a warm welcome to all who need the services of a professional, local agent. She is very glad that you love her beloved Soller and want to find a place here. She will help you find it…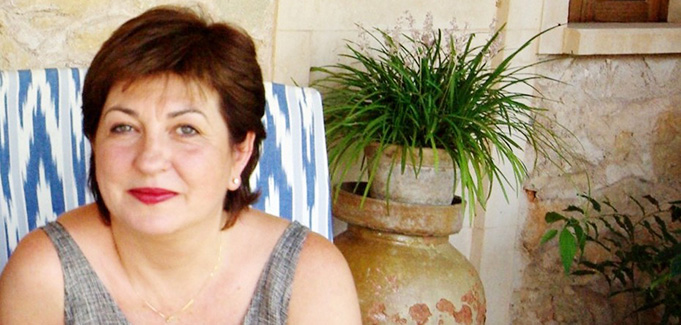 PROPERTY OF THE MONTH
House with fantastic views of the Soller Valley
House 180M2, Terrace and Garden 230M2, 2 bedrooms
€1.375.000 (click photo below)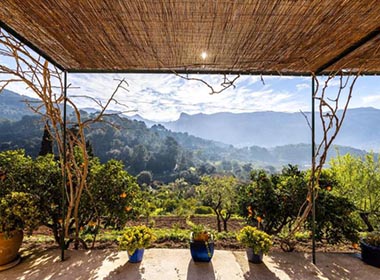 LOCATION
PLAÇA D'ESPANYA, 2, SOLLER
WE HAVE...
Languages Spoken - Catalan, Spanish, French and English
Intimate knowledge of the Soller Valley and the local marketplace
Legal insights into buying and owning a property on Mallorca
Friendly and helpful service
HOW
---
Sign up for the SollerWeb newsletter: