Vectobal - Pest Control
Knowledgable, Friendly, Island Wide Pest Control
Raul and his team at Vectobal work all over Mallorca eliminating infestations. They are familiar with the life cycles of the insects which cause problems in the houses, businesses and gardens of the Island. This is a well-established company who work with large and small properties and businesses and maintain them to stop recurrences. Rodents and insects, such as cockroaches or mosquitoes, are carriers of viruses and bacteria which cause disease.
In addition, pests can significantly affect buildings and infrastructure, causing significant economic loss.
Do you have these insects causing problems in your property?

• Ants
• Mosquitos
• Rodents
• Termites
• Woodworm
• Pine processionary caterpillars
• Red Palm Weevil
• Cockroach

Vectobal will advise you free of charge about the pest control services offered. Usually the next step is a free visit with expert analysis to assess the problem, identify the pest and create a treatment proposal.
An integrated pest management plan (IPM) will be initiated based on the qualified technicians report plus the agreed treatment plan.
Raul is a scientist from Soller who understands the Soller Valley world. Early years in the Science Museum of Soller taught him much of the local conditions in which the infestations prosper. He looks forward to being of service to the Soller Valley.
Call Vectobal now for advice on any pest control issue on your premises with a special offer of 10% off any quote if you first contact them through the SollerWeb form on this page. The professional solution is here in Mallorca now and Vectobal look forward to being of service to you.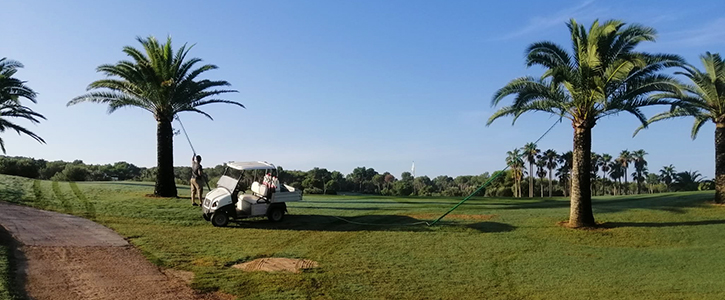 LOCATION
Throughout the Soller valley and the balearics
WE HAVE
Pest control for Ants, mosquitos, termites, cockroaches, legionella, processionary caterpillar, rodents, red palm weevil etc
Knowledgable and helpful - a free visit to see you and assess the problem is the first step.
HOW
---
Sign up for the SollerWeb newsletter: