Soller Property Management
Experienced, friendly, professional help and advice for all aspects of managing your home!
Nina Denby Holmes is a professional who calls Soller her home. After 15 years living and working here she knows the Valley inside out. Running a very successful small hotel and Air BNB apartments ensured she has her finger on the pulse of what customers actually want from the Soller Valley. With 15 years' experience running her own hotel and apartments, plus her London catering life, Nina has an in depth knowledge of the whole process.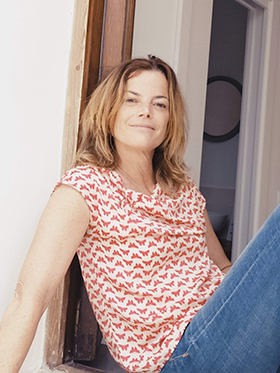 It takes time to get to know the tradespeople and suppliers and understand their work. This is one of the skills Nina brings to you. From helping with the negotiations on your property, to the in depth knowledge of the local education system, there is nothing in the process she hasn't experienced.

Property Management, advice and an opinion from a Londoner who has experienced what many of her clients are contemplating. Property search, house purchase, family life, tourism, catering, babysitting, plus special events and occasions are all in a day's work for Soller Property Management.

Nina and the team at Soller Property Management are dedicated to understanding what you want from your purchase here in the Soller Valley. A small 'lock up and leave' to a 'huge Finca' with acres of grounds and swimming pools will all be expertly managed.

Nina offers her vast expertise to your process and looks forward to helping you achieve your Soller Valley ambitions.

LOCATION
158 Carrer de Sa Mar, Soller, 07100, Mallorca, Spain
CALL ME
+34 664 750 195
WE DO...
Property Management
Property Search/Finding Service
Cleaning Services from 15 Euro per hour
Key Holding from 25 Euro per week
Swimming Pool Maintenance
Gardening
Chefs
Home Staging
Babysitters
SEE WHAT WE DO...
---
Sign up for the SollerWeb newsletter: