RESIDENTS
English speaking residents of this area number around 2000 in a population of 15,000. Full time residents from the UK who are registered with the Town Hall numbered 175 at the last census.
Sollerweb is here to provide information about moving to our world and living a full life in and around the Soller Valley. We hope that you enjoy our pages, our stories and that you settle into our wonderful way of living. We are sure we will meet up in a cafe at some point!
---
This registered number bears no relation to the true total of English speaking Soller home owners. The incoming new people these days are largely those who operate on the 6-month rule. They are those, who, for tax reasons, do not wish to be registered as residents here. They pay their income taxes in their home country. The European rules on this say that you can live in another country for up to 6 months a year without getting involved in the tax system of the host country. If you overstay the six months you risk being charged double taxation.
In the past thirty years the Ex Pat (much as I hate that word') has changed from retiree to a six monther. The much older retired arrivals are in sharp decline to be replaced by young retirees and families. Work done via the internet means that families can relocate to anywhere they want for quality of life. This has created a big change in the age and status of the resident population of the Valley.
At least, most people come here for the beauty and weather. At best, they come because they respect the quality and pace of life. Families make the biggest transitions with children in local schools learning a language and culture that is not the same as where they left.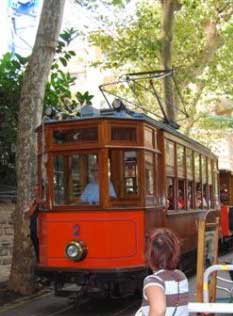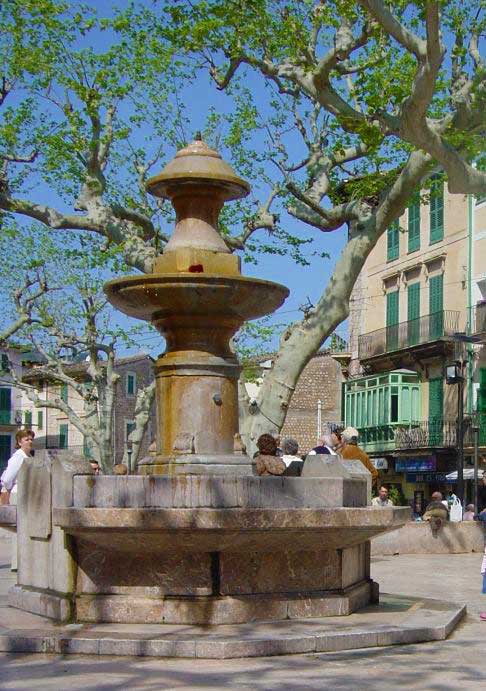 The rhythms of the Catholic Church Calendar control many fiestas and events that define our annual life here. Many never enter a church but they are conscious that it is at the core of life in the Soller Valley. Respect for all the traditions is an important lesson you must learn early here.
Some people arrive looking for authenticity and a Mallorquin experience. They avoid anything 'Ex Pat' and seek to immerse themselves in local friendships and experiences. Others seek out those that speak their language and like to develop the connection. Most people enjoy a mixture of both.
The first year here is a shock to the system. The paperwork and rules are sent to try us. Allocating the time it really takes to achieve things is a real learning curve. Year two is much more relaxed and it is then you understand how all the rules and systems work. Some people have already given up in frustration and moved on by then, but most regard it as a rite of passage.
Soller incomers and residents divide up into groups. Some live here as if they are on permanent holiday. Others get involved in everything for the first couple of years and then retreat in front of the TV. More are entrepreneurs and open new businesses and ideas here.
The majority just get on with their day to day lives in ordinary fashion. Children to school, work to go to, jobs to be done, shopping and domestic life attended to. BUT the quality and pace of life makes everything fundamentally different. To live in the mountains, by the sea in a glorious corner of this wonderful world is an absolute pleasure and privilege.
The sun makes us smile and we pinch ourselves often to believe that we are really living in the Soller Valley.
My advice to those that are looking for answers as to whether they should move here or not is this –

• A house, in a beautiful place full of your treasures is a real pleasure. You can do that anywhere if you have the money and time to look. The Soller Valley works for people because we live, with our heart on our sleeves – outside…

• The Cafes, bars, seaside hangouts are all full of people talking to each other and making friends. You have to leave your beautiful home and open the door to real Spanish connection and culture. This happens on the squares, beaches, local buses and even in lifts! This is the only place I have been in the world where strangers say good morning to each other in lifts in departments stores!
Welcome to our Resident world…
---
Sign up for the SollerWeb newsletter: