Mallorca Home Feeling
Mariona and Esther are the faces behind the new Mallorca Home Feeling company which has opened in the heart of Soller.
These two local ladies have education in common as before their new business was born they were both teachers. The subjects of tourism and chemistry were their specialities.
In January 2015 Mallorca Home Feeling was born and is an ESTATE AGENCY. They rent and sell houses and have just started a new luxury line.
Their Estate Agency is not only internet based, they have a lovely new office just off Sollers famous La Lluna, and the successful sales they have achieved in their first year bears testament to the effectiveness of their marketing initiatives. They are great believers in 'For Sale' boards and you will find many 'Mallorca Home Feeling' signs all over the Soller Valley. As local people they are often given houses to sell that other agents do not have. Another benefit of their local status is that they can often introduce you to people who are 'thinking about' selling their houses and create an 'early days' dialogue.
Mallorca Home Feeling is part of the new generation of Real Estate Specialists in the Soller Valley. They have great enthusiasm for introducing you to the area they love most in the world.
Spanish, Catalan, English and French are the languages spoken in the office, and in whichever language, Mallorca Home Feeling look forward to helping you in the sales process and looking after your home in the Soller Valley.
Come and see us soon…

PROPERTY OF THE MONTH
Beautiful house with garden in Sóller
2 bedrooms
450.000 € (click photo below)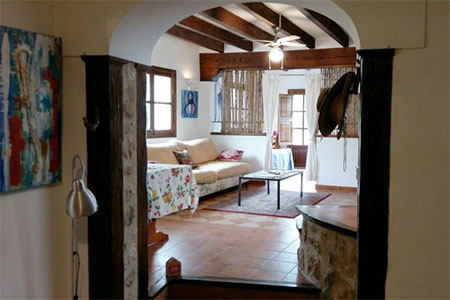 LOCATION
C/ Sant Joan, n°4A - Sóller
WE OFFER
English, French, Spanish, Catalan
Luxury sales & long term rentals
An intimate knowledge of the local market including those not openly advertised
HOW
---
Sign up for the SollerWeb newsletter: