La Vila
Port de Soller
The La Vila name is well respected in the Soller Valley and is the owner of La Vila Hotel and two great restaurants in the square of Soller. The expansion into the Port of Soller is a new delight. Tanja joined the La Vila group in 2010 fresh from Finland where she had qualified and run prestigious restaurants. Tanja had a great time with the La Vila group in Soller and was part of the menu development of the brand that is La Vila.
Everything that is done in the La Vila hotel is done here on the seafront in Soller. The exquisite coffee, the cocktails, the Tanja brand Gin & Tonics, and the great wines are all there for you to enjoy with a sea view. The menu has a similar feel and style with the addition of very local sea products.
La Vila is a chill out, friendly sea front café bar that is open from breakfast to dinner and for drinks along the way. The huge redesigned terrace playing low key music is a delight for all and is in the very heart of the harbour end of the Port of Soller.
La Vila is open for all and looks forward to welcoming local people and the many visitors that the Port of Soller enjoy. The new televisions in the bar are all ready for the football competitions of 2016 and for the Olympic games.
La Vila is proud of its new Port of Soller addition to the family. Tanja and her great crew of chefs and waiting staff look forward to being of service to you this year. The Food is great, the drinks are cool, the staff are glad to see you and the location is stunning. That is the La Vila Port of Soller promise to you.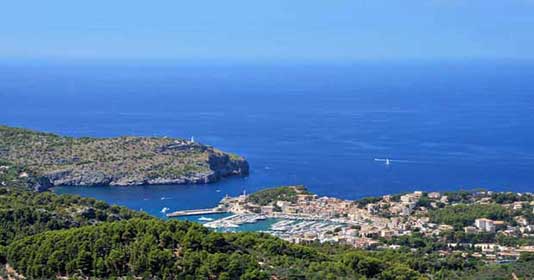 LOCATION
Carrer de la Marina 32, Port de Soller
WE HAVE...
fantastic location right on the promenade, overlooking the boats and near the tram station
perfect to watch the world go by
extensive coffee and wine menu
a la carte menu
great desserts as well as "coffee & cake"
friendly and caring staff
close to shopping, excursion boats and harbour life
HOW
---
Sign up for the SollerWeb newsletter: