Sa Gavina
Where the Hotel Minister meets the sea.
The restaurant is a modern amalgam of the freshest local dishes and some favourite international influences.
The restaurant is open from breakfast to dinner in a true Brasserie style. To start the day at the waters-edge with the freshest of Soller orange juice is one of the experiences of this glorious place. Beachside dining in a relaxed style during the day and a change of tempo as evening draws in.
The wines in Sa Gavina are expertly chosen by the experts from Vinothek within the hotel. The range covers all tastes and wine tasting is a feature of the many delights that Sa Gavina offers. To be in the hands of people who understand wines is such a pleasure.
Sa Gavina is an evolution and out of this first year of existing on the Repic Beach of the Port of Soller many ideas have grown. As this season blends into autumn the fine dining and excellent service will continue to please. 2017 is already being planned and as the Restaurant opens again after a short winter closure many new delights for the palate will be on offer. The Chef's are already planning the future and can guarantee that it will be very special.
The boutique hotel style of the Minister is a new addition to the Repic Beach and the first hotel to be built in many years. The new restaurant that this has brought to the beach in Sa Gavina has been enthusiastically welcomed by the hotel guests and other discerning diners.
You are are very welcome to join us here for cocktails, fine wines and expertly prepared dishes ready to give you a fine dining experience.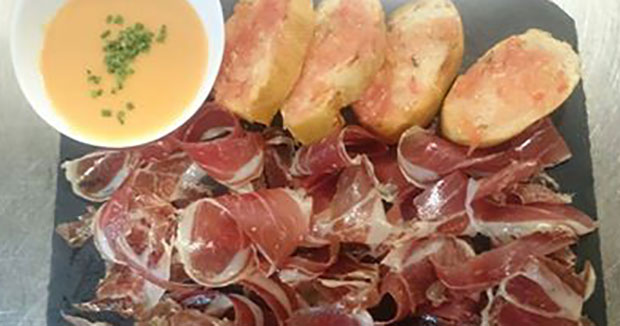 LOCATION
Paseo de la Playa, 12 Puerto de Sóller
OPEN
Lunch (except Mon) 13:00 to 15:00.
Dinner (except Mon & Thu) 19:00
Last orders at 21:30
Reservations essential
WE HAVE
Delicious meat and sea food dishes with an international or local touch
Fantastic sea front location
Meat specialities cooked in different ways such as grilled, BBQ style, or prepared in the wood oven
Vinothek with large selection of wines
Wine Tasting
Chiringuito with snack menu

Cocktails
HOW
---
Sign up for the SollerWeb newsletter: